Halloween is around the corner. If you haven't gotten your costume yet and want something unique check out these fun DIY costumes made from used moving boxes.
Made using a water heater box, but could easily be made using a wardrobe box.

coolest-homemade-costumes.com

Get fancy with Boxed Wine


instructables.com
Get your groove on with this iPod made from a medium sized box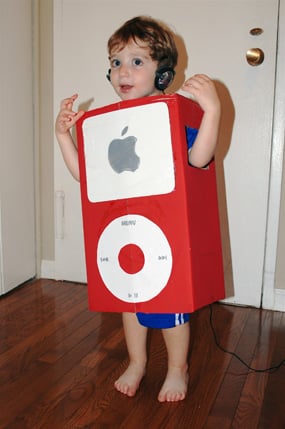 popsugar.com
Kid's building blocks Costume (the round parts can also be drawn on)


countryliving.com
Take a chance with this dice costume


cutoutandkeep.net
Bubble wrap and a box will give you this sparkly clean costume


pinterest.com
Strawberry or Grape?


pinterest.com
Get political with this one


http://tmtblogs.com/
Who lives in a pineapple under the sea?


pinterest.com
Barbie and Ken for you couples out there


pinterest.com
This one is cute, just don't strap down your baby inside with zip ties


coolest-handmade-costumes.com
Why aren't there many popcorn jokes? Because, they are corny!


costumepop.com
Hope you enjoyed these interesting costumes made from boxes. Please leave a comment and let us know your favorite or what you thought. Happy Halloween!